NSG is an Equal Opportunity Employer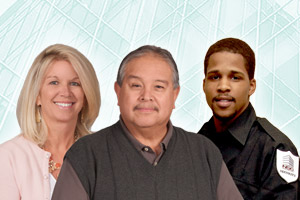 It has been, and will continue to be, the policy of NSG, Inc. to be an equal opportunity employer.
In keeping with this policy, the company will continue to recruit, hire, train and promote into all job levels the most qualified persons without regard to race, color, religion, sex, or national origin. Similarly, all other personnel matters such as compensation, benefits, transfers, personnel changes, company sponsored training, education, tuition assistance, and social and recreational programs will continue to be administered in accordance with the company's policy.
All employment decisions are based on job related standards and comply with the principles of equal employment opportunity.

Why people love working at NSG
Working for a solid, stable industry leader
Competitive wages and benefits
Tools and technology to do the job better
Atmosphere design to help you excel
Commitment to employee satisfaction
Rewards for exemplary performance
Being a valued member of a winning team
Apply Online
Join NSG's Winning Team
We're looking for experienced, smart, driven people who can grow as we do. Apply online and invest in your career today.
Apply Online